The Reviews Are In!
Marina-front Duplex in Fairfield Harbour, New Bern July 2022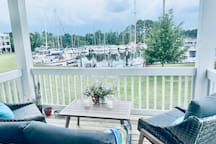 Quiet location nestled near an older marina. This place is great for those who like privacy and a low-key atmosphere. The townhouse was very clean, and the property was picturesque.
Mary, Virginia Beach, VA Joined in 2017
2 bedroom, 2.5 bathroom condo "Skipping Stones" July 2022
The house was really wonderful, a fully stocked kitchen, well furnished, a quiet neighborhood, and a short drive to the beach. I would definitely recommend staying here:)
Viktoria, Arlington, VA Joined in 2015
Oceanview 2 Bedroom Condo, Emerald Isle, Sleeps 7 July 2022
Great location and great place! Just a minute walk from the doorstep to the beautiful beach!
Mark, Charlottesville, VA Joined in 2016
Emerald Cove Studio Unit Sound Front. Beach Access June 2022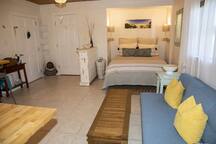 Great stay and a stone's throw from the beach. She also communicated really well with me over text and gave some great food recommendations.
Parker, Bloomington, IN Joined in 2019